The Alarm.com Smart Thermostat takes the guess-work out of saving energy, and lets your home act for you – based on your location, activity, and even the weather conditions.
Get real insight into your energy use with Energy Monitoring from Alarm.com. You'll be able to see where you're consuming the most energy and can make changes that have real impact. You'll also be able to track the results of these changes on your energy use and costs so you'll know if you're making progress.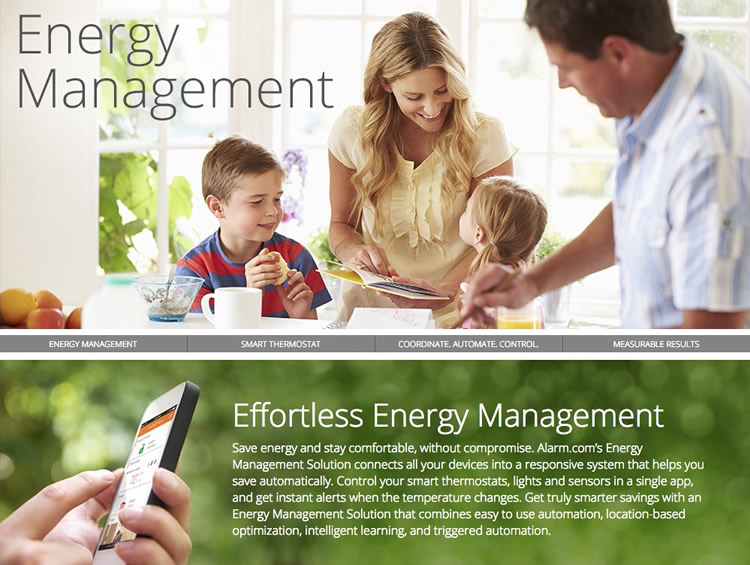 Home Automation
Alarm.com connects all of the key devices in your home, giving you smart, responsive automation and seamless control that you can't get from stand-alone solutions. Alarm.com's intelligent services platform is the foundation for your connected home – giving you access to advanced control, better awareness, and reliable, state of the art technology.